Encounter Christ this Lent
VIRTUAL EVENTS
PAROUSIA BIBLE STUDY: A 10-video series on the Bible and the Mass by Scott Hahn
---
ONLINE LENTEN RETREAT
Pre-recorded talks with free downloadable guides from 6 speakers. Self-paced.

Register for the Retreat
---
HARD AS NAILS AMAZING LENT (GREAT FOR YOUTH)
Reactivate faith and bring hope
Tools to connect your humanity to the Divine
Daily dynamic content including reflections, videos, and podcasts
---
EMAIL PROGRAMS
DYNAMIC CATHOLIC BEST LENT EVER


---
FORMED


---
WORD ON FIRE

---
LIVING LENT DAILY by LOYOLA PRESS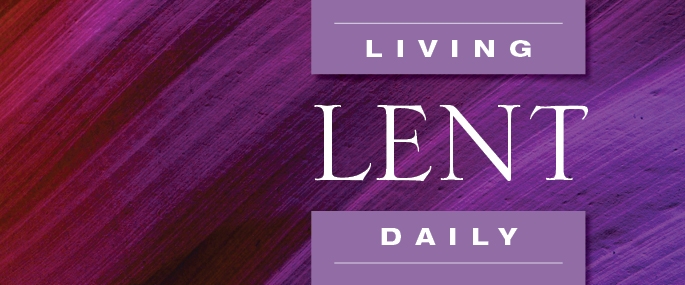 ---
EWTN
---
PRAY 40 DAYS
---
DAILY MEDITATIONS BOOKLET
THE WORD AMONG US - English & Spanish
Free - Available in the Narthex while supplies last.
---
---
STATIONS OF THE CROSS
Fridays during Lent: In the church and livestreamed at 5:30 p.m. and at 7 p.m. in Spanish.
---
FORMED
PICK OF THE WEEK


FORGIVEN: THE TRANSFORMING POWER OF CONFESSION
Forgiven: The Transforming Power of Confession explores the grace and healing offered in Confession and shows how this sacrament of mercy reveals the depth and bounty of God's love. By looking at God's revelation of his mercy in Scripture and making a step-by-step examination of the Rite itself, Forgiven communicates God's invitation to each one of us to experience his indescribable love in the Sacrament of Reconciliation.
Also available in Spanish: watch.formed.org/perdonado
---
LENTEN MISSION
Speaker – Father Kauth
Saturday, March 6, 9:30 a.m. - 11:30 a.m. in the Parish Life Building
---
HOLY HOUR WITH SOLEMN VESPERS


Mondays during Lent right after the Rosary in the church.
Rosary 6-6:30 p.m. and Holy Hour and Vespers starting at 6:30 p.m.
---
VIDEOS
Can the 40 days in the desert spend by Jesus in scripture tell us anything about the purpose of the season of Lent? And, specifically, can we unearth anything from the specific temptations that Jesus underwent?
| | | |
| --- | --- | --- |
| What's the Purpose of Lent? | | Where is Lent in the Bible? |
| Season of Lent | | Lent in 3 Minutes |
---
APPS ON YOUR SMARTPHONE OR TABLET

Word on Fire Engage Digital available on your Flocknote account


Ascension Presents
Videos, podcasts and articles featuring
Fr. Mike Schmitz | Fr. Josh Johnson | Jeff Cavins and more


Formed Daily Lenten video reflection with Dr. Timothy Gray
---
MASS & MOVIE
TO BE ANNOUNCED
---
OTHER RESOURCES
ARTICLES, ACTIVITIES AND DOWNLOADABLE CONTENT
40 Days to Peace: Free (printable) download. A Lenten journey written by Dan Burke and Fr. John Bartunek. Have your best Lent ever with this introduction to mental prayer and beautiful Gospel reflections taken from The Better Part! spiritualdirection.com/40days
---
Sadlier: Sadlier Religion Free Downloadables
---
Lent and Fasting (Illustrated Guide) focusequip.org/an-illustrated-guide-to-lenten-fasting-and-abstinence/
---
40 Lenten Activities for Catholic Families (free downloadable) www.reallifeathome.com/40-lenten-activities-for-catholic-families/
---
Unplugging for Lent- 50 Ideas For Giving Up Screens And Technology
---
Article: Lent Through the Lens of Grace
---
RL Benzinger: www.rclbenziger.com/lent